What I've been reading:
Ben (age 9): Hatchet, Knights of the Lunch table, and Snow Treasure.
Emma (age 16): Emily Dickinson poetry
What we have been watching: Star Trek and The Who Was? show with Ben and then I finally finished The 100 with my husband.
Fun things we did this week:
Enjoyed the snow! My kids went out multiple times this week and played in the snow while it lasted. Since we are in North Alabama the snow doesn't really stay around that long, but we actually had three full days of snow time this week.
Interesting things we did this week:
The snow started falling about the time we would have been in church for Ash Wednesday, so we decided to stay home and read the readings ourselves. We were sad that we were not going to get ashes on our foreheads….until Emma remembered we had our palms from last year behind our crucifix. I checked online and some parishes were recommending people who couldn't come to mass might try burning their own palms instead. It was a really neat experience overall. **On a side note, during the quarantine we missed having holy water in the house so we tried to make our own…..we failed. During the blessing, we realized that it was from a pagan ceremony instead of the Catholic one…..so we stopped immediately….crossed ourselves….and threw out the water. **We may have summoned the murder hornets…..just joking I think???
Things we are looking forward to next week:
-Warmer temperatures!!!
-Seeing my mother in law for a quick visit
-Finishing off Frugal February
Something I learned this week:
-That sometimes trying to help someone looks like you are judging them….sad but true….
-Our cat really needs to get fixed. I never knew what the term "yowling" was until the past few months…it is awful.
Things I saw on social media:
Don't worry they will be back soon.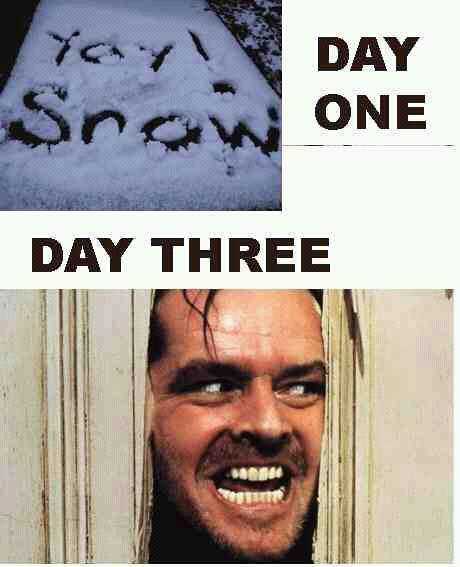 #TheTruth
I am so glad someone else is driving.
I hope you have a wonderful week and that you stay warm. Remember we only have a month until its officially Spring!! Then pollen seasons starts….