What I read:
This week I read Alice in Wonderland, Destiny of the Republic, and started Into Thin Air.
I have seen the Disney version of Alice in Wonderland countless times, but have never read the book. It was rather enjoyable after I got over how bizarre it was.
Destiny of the Republic was a really interesting read. I knew nothing about James Garfield but apparently he was an amazing person (smart, kind, and excessively humble) who met an untimely fate thanks to poor medical sanitation practices and the crazed man who attempted to assassinate him. The author has a great writing style, so it was an enjoyable and informative read overall.

I just started Into Thin Air and just by reading the intro, I can tell I will like the author's writing style which always helps me get into a nonfiction book.
Ben (age 9) has been enjoying Catherine called Birdy and Ben and me.
Emma (age 16) is reading Anne of Avonlea
What I watched: We have been watching The Blacklist and just started on the final season of The 100.
Things I am loving lately:
Anything and everything Christmas. We put up our tree and started a new Advent tradition of doing a Jesse Tree devotion this year. We also decorated cookies and read a Christmas themed book each day and our favorite was Olive the Other Reindeer. Our elf came back this year on December 1st in a quarantine bag, but he brought us the cookies to make so it wasn't too upsetting.
Something I accomplished this week:
We finally made it to the Veterans' Museum in Huntsville. If you have any interest in American war history, then add this museum to your list of must visits. It was packed with stuff! Ben is turning into a history buff (especially anything war related) So he kept up a running commentary about everything he saw. Ben was especially excited about the Sergeant York exhibit and the messenger pigeon display. My husband got him turned onto Sabaton History episodes so he knows a ton of really cool facts and loves history now, so its a win/win situation. **Also, Sabaton sings mostly about real historical heroes and is a clean metal band, so if you have a boy (or girl) who thinks history is boring let them listen to Sabaton and maybe they can renew their interest while listening to awesome music. We met a veteran at the museum who was an aviation expert and he told us all about how they used gliders in WWII to deliver equipment and troops safely. Basically it was a reinforced hang glider that an airplane would drop and the pilots could only use wing flaps to steer the thing. It reminded me of Buzz Lightyear "falling with style".
Something I am looking forward to next week:
-Going to see the Enchanted Forest in Decatur (a path of decorated trees that businesses set up)
-Having a lunch with my husband's parents at a park to avoid spreading germs to them
-Doing a zoom with family in Wisconsin and Colorado
Best things I saw on social media: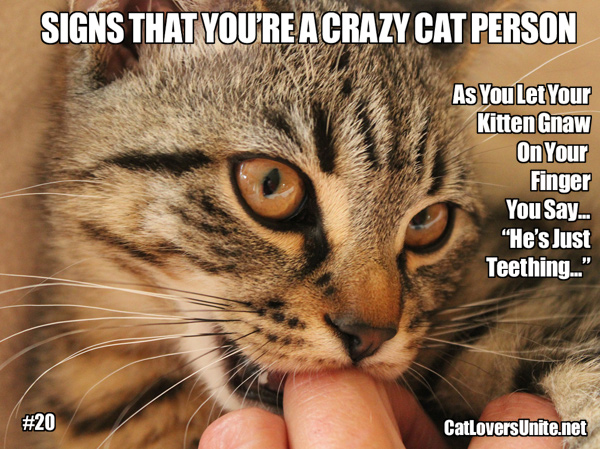 **These all pertain to my daughter. Her goal in life is to be a crazy cat lady. Sadly, I am not joking…..And yes, one cat jump scares me if I fall asleep on the couch…..
Stay sane safe and keep on laughing!